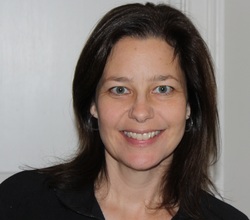 Welcome, and thank you for taking a look at my website. You may be searching here because you're having specific symptoms that concern you or others, or because you're dissatisfied or disillusioned, or because you're wanting to learn more about yourself, or for another reason. Whatever the reason is, I hope that you'll find what you're looking for and that I can be of help.

I'm a fully-licensed clinical psychologist who provides both short-term and long-term therapy from a contemporary psychoanalytic perspective. What that means is that I subscribe to Freud's idea that it's helpful for all of us to have wishes, feelings, or thoughts we're unaware of become more consciously understood. However, although psychology began with Freud's ideas, there have been many thinkers since his time who have introduced concepts that many psychologists, including me, find more useful and relevant today in how we understand the human experience. As a result, the way I work has to do with thinking about the important people you were or were not attached to in childhood, how your sense of self has developed, how you might protect yourself from feeling some emotions by expressing others instead, how you relate to the people in your life as well as to me, and how you experience the world through your own personal lens. Perhaps most importantly, everyone has a story to be told, and I believe that providing a space where your story can be heard, understood, and reflected upon is a vital aspect of therapy.

What that means for you as a client is that therapy with me will be individualized and personal. I will consider your symptoms not to be problems that I'll tell you how to solve or for which I give you homework to complete with the goal of changing how you think or behave. Instead, I'll think of them as problems that we can learn to understand together as having meaning and origins and reasons for existing. We will examine and explore the "why," not just the "what, when, where, and how." Healing, change, and symptom relief from this perspective occur through insight and growth from the inside-out.

Though I work primarily within this psychoanalytic framework, I have had in-depth training and multi-year experience in cognitive-behavioral therapy as well. I am thus able to use those relevant skills at times when an integrative mixture of approaches may be called for in treatment.



Photo and text copyright 2013 by Laura Carter Robinson.
---